Check Out These Electric Exterior Color Options for the Electric 2021 Kia Soul Lineup at Classic Kia of Carrollton in the Dallas-Fort Worth Area of Texas
By Product Expert | Posted in Kia Soul on Friday, December 18th, 2020 at 8:25 am
8 Exterior Color Options for the 2021 Kia Soul Lineup
There isn't a vehicle on the road today as unique, fun-loving and fun to drive as the new Kia Soul lineup at Classic Kia of Carrollton in Texas. And that holds especially true once you check out the 8 exterior color options available for the 2021 Kia Soul lineup. That's right, there are 8 unique and fun-loving colors to choose from for your unique and fun-loving new Kia Soul. And you can see what they all look like below.
[ LOVING OUR NEW 2021 KIA MODELS? LEARN EVEN MORE ABOUT THEM ALL HERE IN OUR CLASSIC KIA OF CARROLLTON BLOG ]
Which 2021 Kia Soul Exterior Color Will You Choose?
We'll try to make that decision as easy as possible for you by showing all 8 colors below.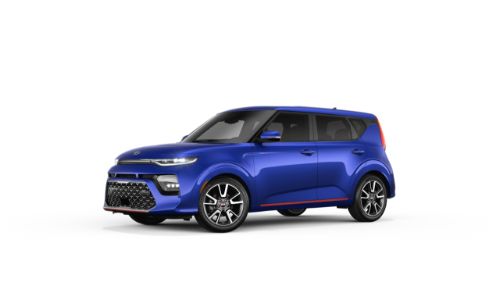 For more on the 2021 Kia Soul lineup and all of our other new Kia models, please contact our staff here at Classic Kia of Carrollton in the Dallas-Fort Worth area of Texas.